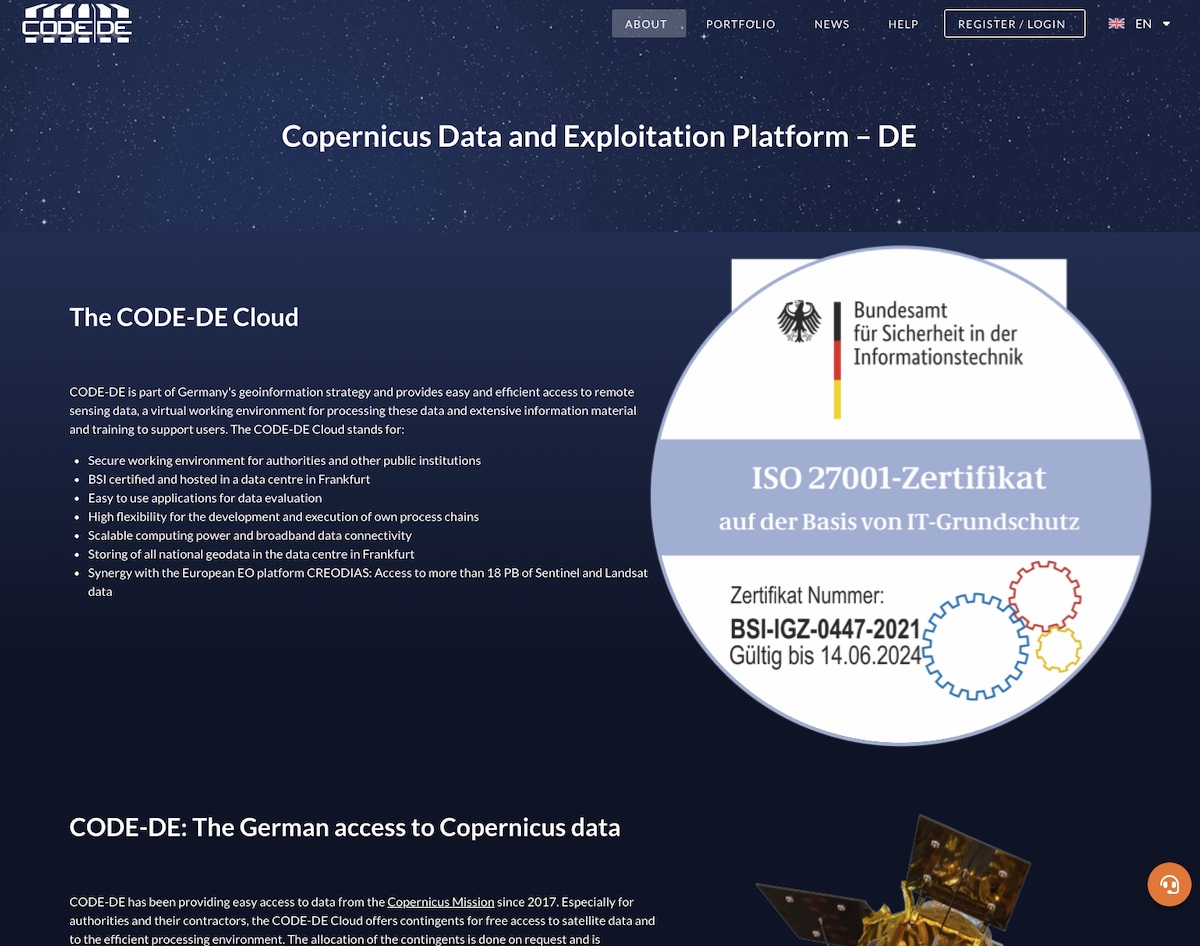 With BSI certification in cloud computing, the CODE-DE Cloud offers a high-performance working environment in accordance with the security requirements of German authorities and other public institutions.
The CODE-DE Cloud meets the requirement to guarantee a fundamental and high security standard with the BSI certification (BSI basic protection, ISO 27001).
 
The certification is carried out as part of an elaborate process by a BSI-accredited auditor and guarantees that federal and state authorities, local authorities, German research institutions and their contractors can operate on the cloud in a secure virtual working environment. 
 
The German Federal Ministry of the Interior, Building and Community (BMI) defines in the central guideline for information security for the federal administration, all minimum requirements for IT security based on this IT-Grundschutz catalogue.
 
In addition, work is already underway to achieve the next security level, the BSI-C5 standard (Cloud Computing Compliance Criteria Catalogue).