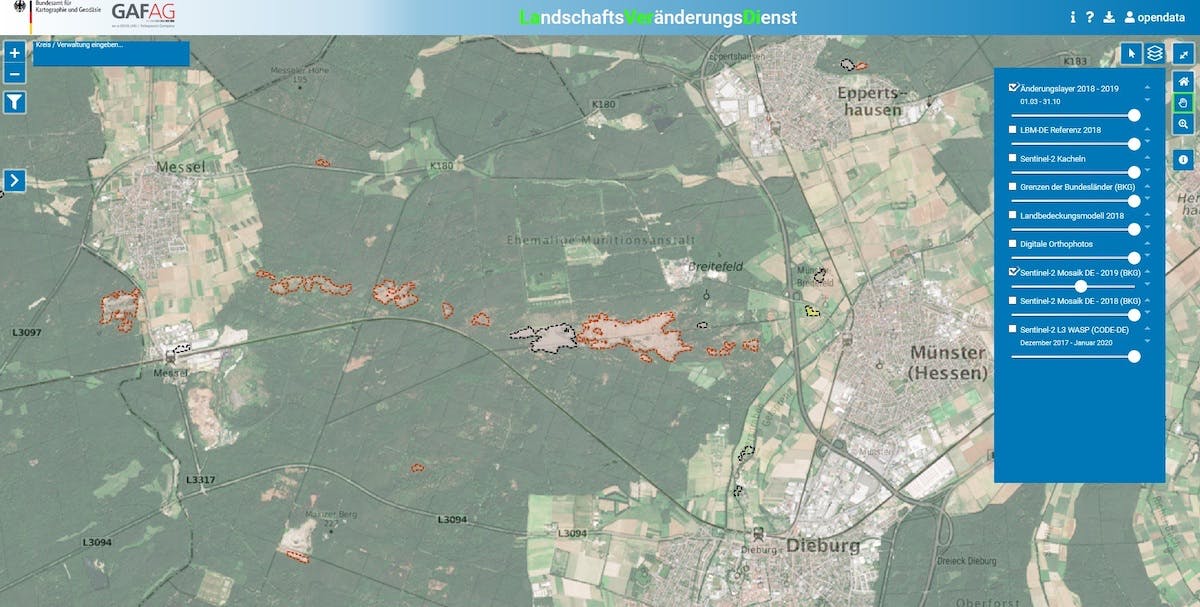 The German-wide change map for 2018/2019 of LaVerDi is now available for all users of a VM on CODE-DE! This is the first dataset of the landscape change service LaVerDi, operational on CODE-DE since 2021.
The Federal Agency for Cartography and Geodesy (BKG) plans to use LaVerDi on CODE-DE for regular, German-wide monitoring of landscape changes using Copernicus data. These Sentinel-2-based time series make it possible to derive up-to-date and consistent indications of changes in Germany's land cover in a highly automated way. Data sets for the next years are in preparation and will also be made available on CODE-DE. 
 
For all those who are interested in more detailed information on LaVerDi and could not attend the presentation by Dr. Patrick Knöfel, the project leader of LaVerDi at the BKG, we have recorded the presentation. You can find the presentation slides and the recording on the help pages of the CODE-DE portal.
 
Web links